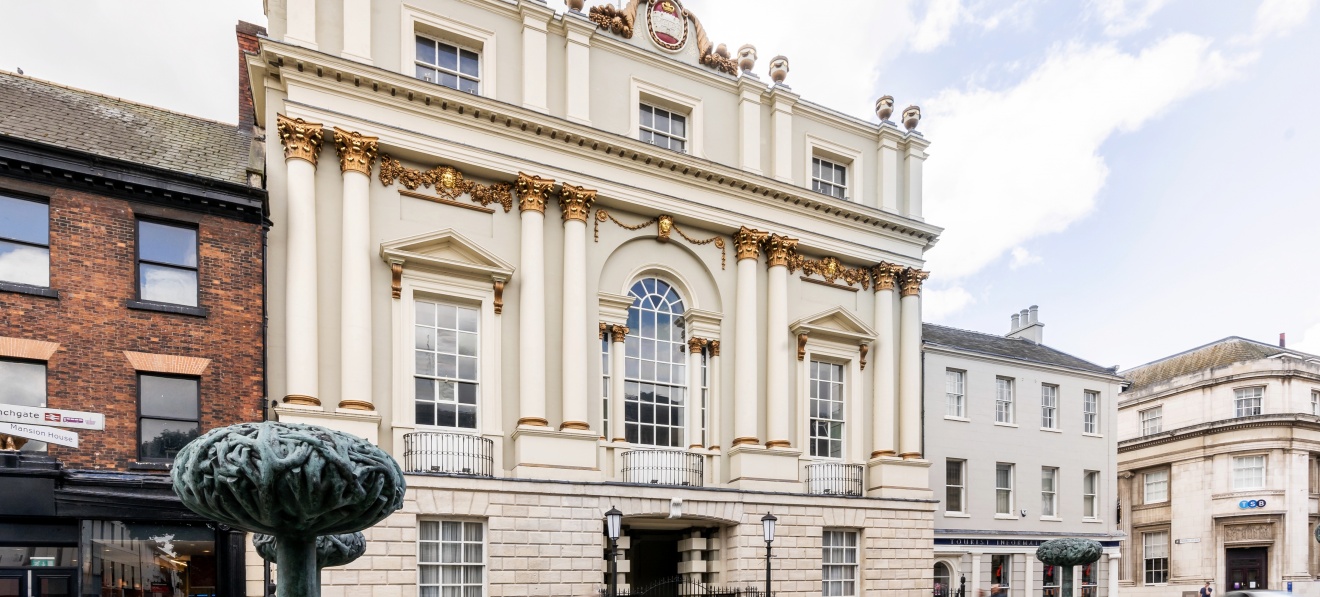 Ben Harrison Photoraphy
Doncaster's elegant Mansion House, a focus for civic pride, has dominated the High Street for over two hundred and fifty years. It is one of only three Mansion Houses remaining in the country along with those in London and York.
The Mansion House was the residence of the Mayor of Doncaster from 1750 to 1922 and as such was finished in a manner, which reflected the importance, dignity and tradition of the office of the First Citizen of the Borough. Although there have been minor changes to the Palladian design, the existing interior features have been retained. Within the impressive rooms many treasured artefacts are displayed. The artefacts have been acquired over a period of 200 years and represent a myriad of styles and magnificently illustrate changes in local and national society and culture.
Today it remains one of only three Mansion Houses in England and has entertained royalty throughout the years. Many of the fine rooms are now open to the public on open days, including the grand ballroom and the great kitchen, with the interior dripping in fine Georgian decoration. Now this Grade I listed building has regular dates for Afternoon Teas and is also a popular venue for weddings.
Location
45 High Street
Doncaster
South Yorkshire
DN1 1BN