Back
The Queen Crafthouse & Kitchen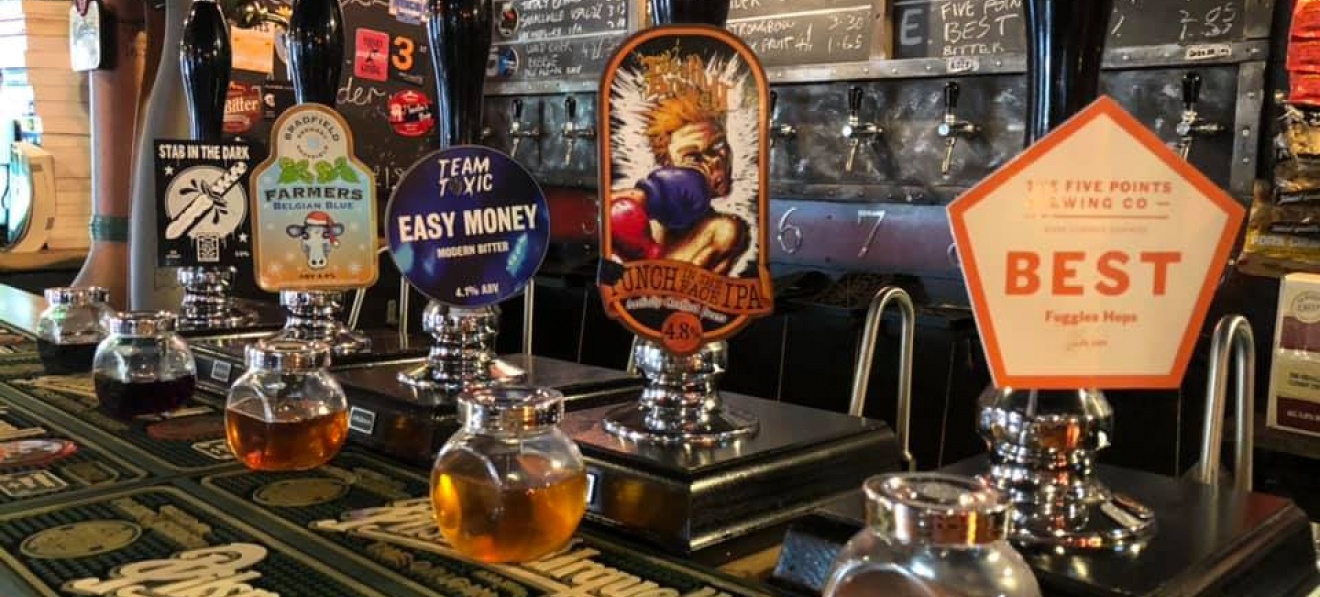 Here at The Queen Crafthouse and Cantina you'll get a warm welcome and cold pint!
We are passionate about our beer and love to put local breweries on our five hand pumps and ten keg taps on our keg wall. We strive to keep and serve our cask ales and craft beer in the best way possible. Our knowledgeable staff will help you pick out your perfect beer if you don't know what to have!
Not a fan of beer? We also have a large selection of ciders and a full spirit wall as well as wine and prosecco. There's something for everyone!
There is also free live music on Fridays and Saturdays from 9pm, a once a month Sunday Afternoon Punk Session and Quiz Nights on Wednesday from 8:30pm.
Location
1 Sunny Bar
Doncaster
South Yorkshire
DN1 1LY
Opening Times
Monday - Wednesday
12pm-12am
Thursday - Saturday
12pm-1am