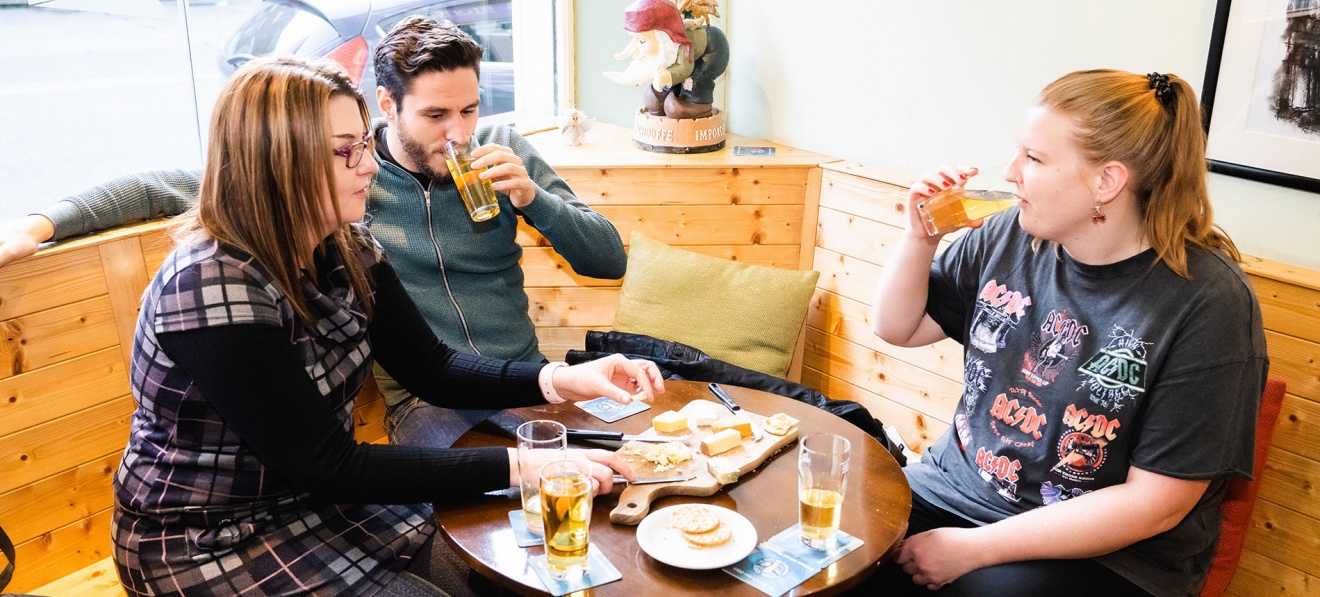 Doncaster Brewery was established in January 2012. Ian Blaylock spent 8 months building the brewery from scratch in an industrial unit at Clay Lane West on the outskirts of Doncaster.
The Brewery itself was launched in September 2012 by Colin Joy – former Head of Tourism, at The 'Little' Plough with the first two beers being Gold Cup a 4.5% golden bitter and Sand House Blonde at 3.8%.
In January 2014 premises were acquired in the centre of town on Young Street and a Tap Room opened. The Brewery itself was moved into this location one sweltering day in May 2014 by a willing team of volunteers.
The range of drinks on offer is quite extensive with 6 real ales (1 or 2 of which are guest ales the remainder being made on the premises), 6 rotating traditional ciders from dry to sweet and fruit ciders, 3 keg beers with a regular one being Früh Kölsch a German Helles Beer, over 150 European Bottled beers including wheat beers, sours and Trappist, an exciting range of canned beer, a fine wine list of red, white and rosé, a range of Gin with tonics from Fevertree and soft drinks from the Belvoir Estate.
Since opening the Tap in January 2014, Doncaster Brewery & Tap have received numerous CAMRA (Campaign for Real Ale) awards with the most recent being the Doncaster Pub of the Year 2020 and the Doncaster Cider Pub of the Year 2020
Doncaster Brewery & Tap have a 5* Trip Advisor rating and have received a Certificate of Excellence in 2017, 2018 and 2019. Please see some visitor reviews below.
All the beers are named after things to do with Doncaster, for example:
Sand House Blonde - The Sand House was a mansion sized dwelling carved from solid sandstone by Victorian businessman Henry Senior in the 1850s. As well as carving the house itself, which stood in a former quarry, Henry excavated into the adjacent ground and created a network of tunnels, decorated with fine and unusual carvings.
Location
7 Young Street
Town Centre
South Yorkshire
DN1 3EL
Opening Times
Tuesday - Thursday
5pm - 11pm
Friday - Saturday
12pm - 11pm