Back
Danum Gallery, Library and Museum Preview Event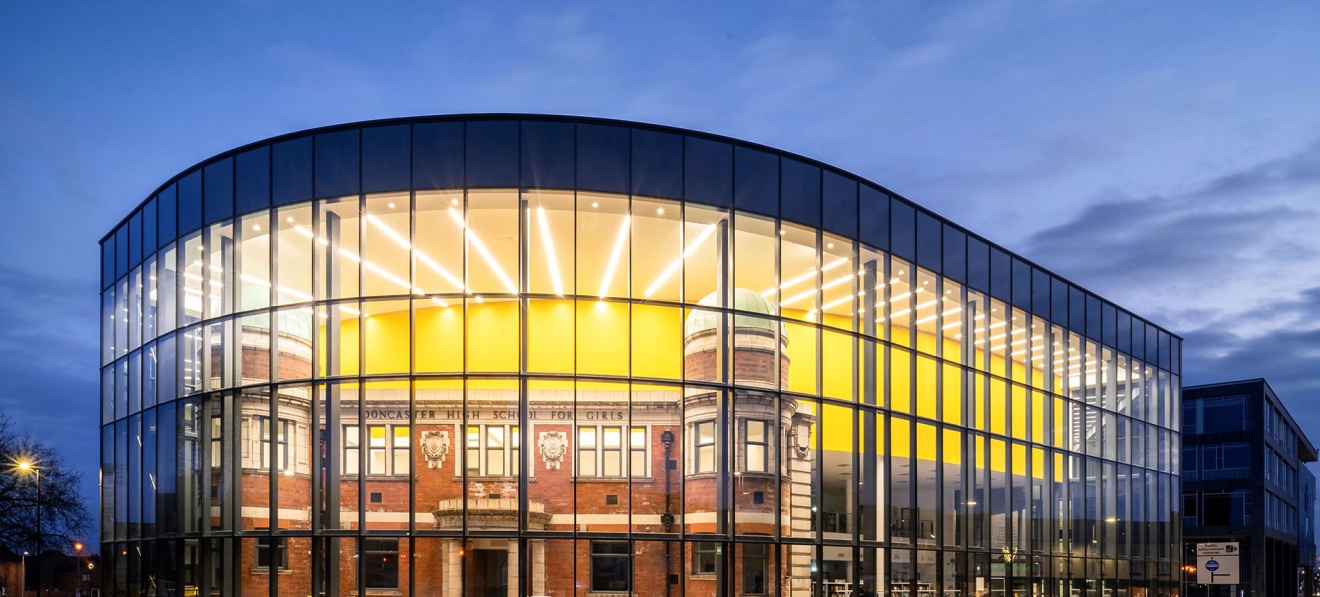 Ben Harrison Photography
Date:

17 Mar 21 - 30 Apr 21

Tickets:

FREE
We're delighted to announce that Danum Gallery, Library and Museum will be virtually opening its doors on Wednesday 17th March!
Doncaster's incredible new cultural and learning hub will be showcased online, giving you all a guided tour before a physical opening event is safe to take place within Coronavirus guidelines.
This will mean everyone will be able to visit from the comfort of your own home – a selection of films and chances to explore the new building will feel like a guided tour!
The incredible focal point of the new building is the former Doncaster Girls' High School, which has been renovated and incorporated into the beautiful design, and you'll be able to see first-hand how seamlessly our rich history blends with exciting, cutting-edge architecture.
Mayor Ros Jones says: "Nothing can replicate the uniqueness of the building, seeing the artwork and engaging with the exhibits in person, but digitally we can begin connecting people with an incredible selection of experiences. It will tell stories and uncover gems that will resonate with everyone to honour and remember the heritage of the great Doncaster borough."
Here are the all important details you need ahead of tomorrow's Danum Gallery, Library and Museum virtual preview event
Date: Wednesday 17th March
Time: 2pm
Link: https://www.heritagedoncaster.org.uk/dglam/
Don't worry if you are unavailable at this time as the event can be viewed at any time to suit you after the premiere and will remain online for some time into the future.
Book now
Date and time
17 Mar 21, 14:14 - 30 Apr 21, 15:00