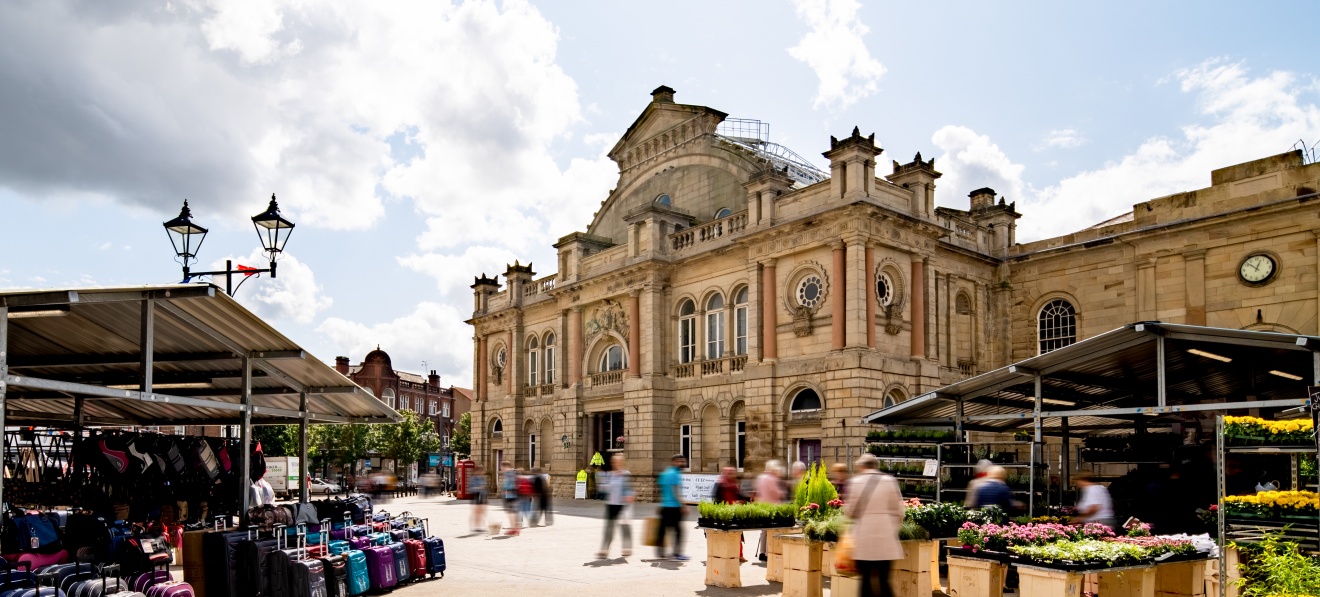 Ben Harrison Photography
Doncaster Market is undeniably one of the finest traditional markets in all of England, receiving praise from TV celebrity chefs and a loyal following of customers.
Doncaster's market can trace its origins right back to the Roman times when the local population established a vicus outside the walls of the Roman fort to trade with the garrison stationed there. Today's market is on the very same spot and has benefited from Doncaster being on the Great North Road through the centuries.
One of the biggest and best traditional market in the North with lots of shops, stalls and stands, Doncaster Market has been the heart of the town for hundreds of years.
Occupying around 25% of Doncaster's attractively refurbished pedestrian centre, the Market precinct is truly impressive, incorporating four large indoor market halls – each with their own distinctive character – surrounding extensive and bustling outdoor markets.
You will find Doncaster Market fully open on three days each week - Tuesdays, Fridays and Saturdays.
On Wednesdays the outdoor market area hosts an impressive antique and bric-a-brac market.
On Mondays, Wednesdays and Thursdays some traders, including fishmongers and fruit sellers, are also likely to be open for business.
Location
Market Place
Doncaster
South Yorkshire
DN1 1NF
Opening Times
Tuesday, Friday & Saturday
8am - 4pm