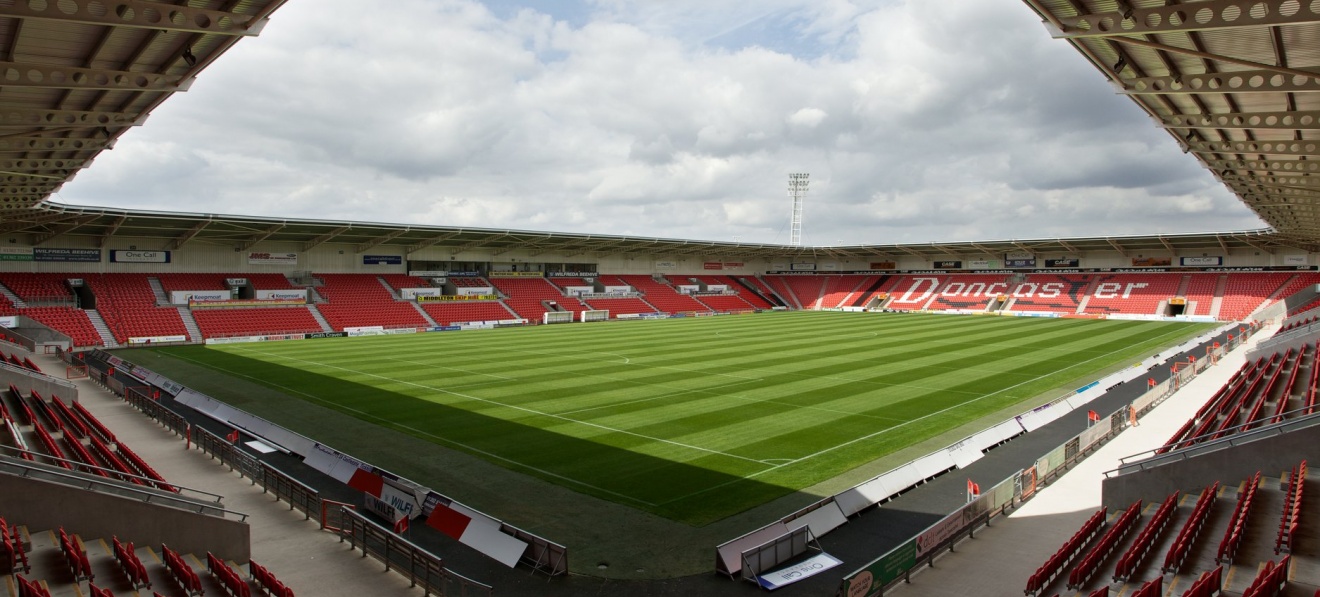 Club Doncaster
The Eco-Power Stadium
Since opening in December 2006, the Eco-Power Stadium has been home to Doncaster's prestigious sporting teams - Doncaster Rugby League FC, Doncaster Rovers Belles and Doncaster Rovers.

Situated alongside the main 15,000 capacity stadium, is a mini stadium containing a six lane running track and 500 seater stand. This is home to Doncaster Athletics Club, the Doncaster Rugby League FC's academy and the local American Football team, the Doncaster Mustangs.
In addition to the organised leagues, the soccer centre also hosts both grass and state of the art 3rd generation AstroTurf facilities which are available to hire as a one-off or block booking. All facilities enjoy the luxury of floodlights and are available to book until 10pm at night every day.
Bookings can be made up to 7 days in advance by phoning 01302 762562.
Football leagues
Doncaster Rovers operate 5-a-side leagues every night of the week. All leagues are FA affiliated and all matches are officiated by FA qualified referees. League fees are £25 per night and no registration fees are needed. All leagues are open age (16+). to find out about availability on the league night you want to play phone the soccer centre on 01302 762562.
In 2022, the stadium will play host to 3 international grade Rugby League World Cup matches.
Travelling to the Eco-Power Stadium
Location
Eco-Power Stadium
Stadium Way
Doncaster
South Yorkshire
DN4 5JW
Opening Times
Monday - Thursday
6:30am - 9:00pm
Saturdays & Sunday
8:00am - 4:00pm
Saturday Rovers Match Day
8:00am - 1:00pm