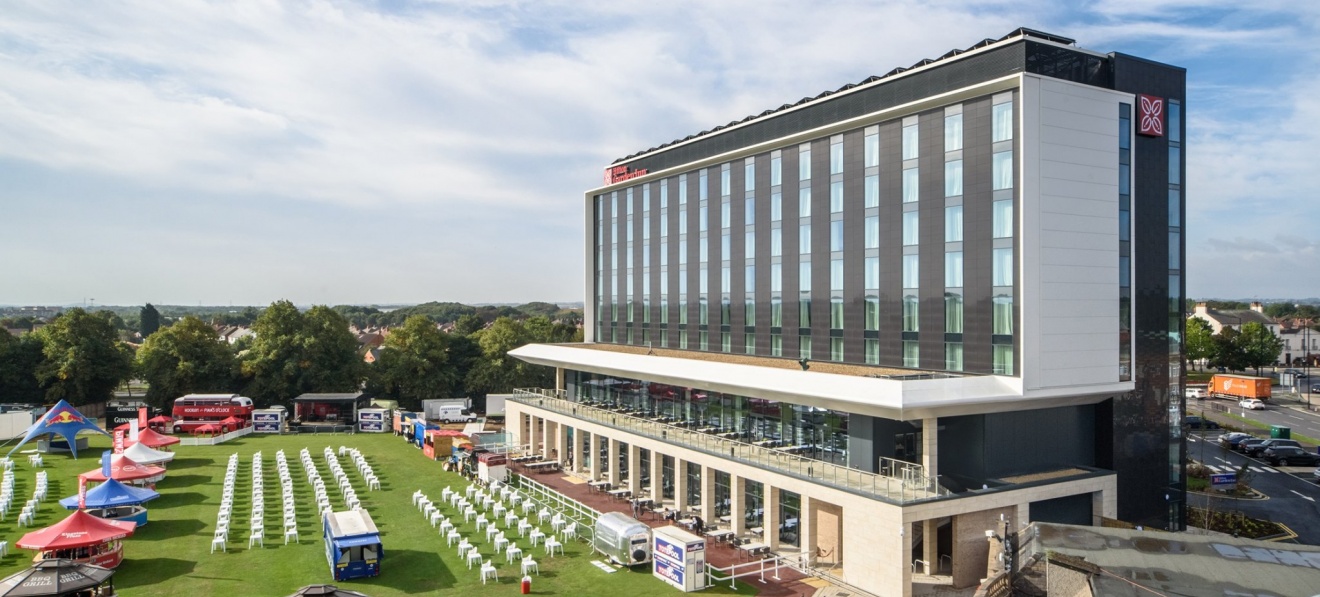 The Hilton Garden Inn at Doncaster Racecourse is one of our newest hotels, it comprises 154 bedrooms, with 96 having a stunning view overlooking the Racecourse itself.
All rooms are equipped with a safe, fridge, tea and coffee making facilities and a 32" HD TV.
There's a 24-hour reception and The Shop where you can purchase food and beverages. Cook to order breakfast is available in our Garden Grille Restaurant.
We are in an excellent location for public transport, the airport and motorway links and are centrally located for numerous local attractions.