Back
Doncaster Steampunk Spectacular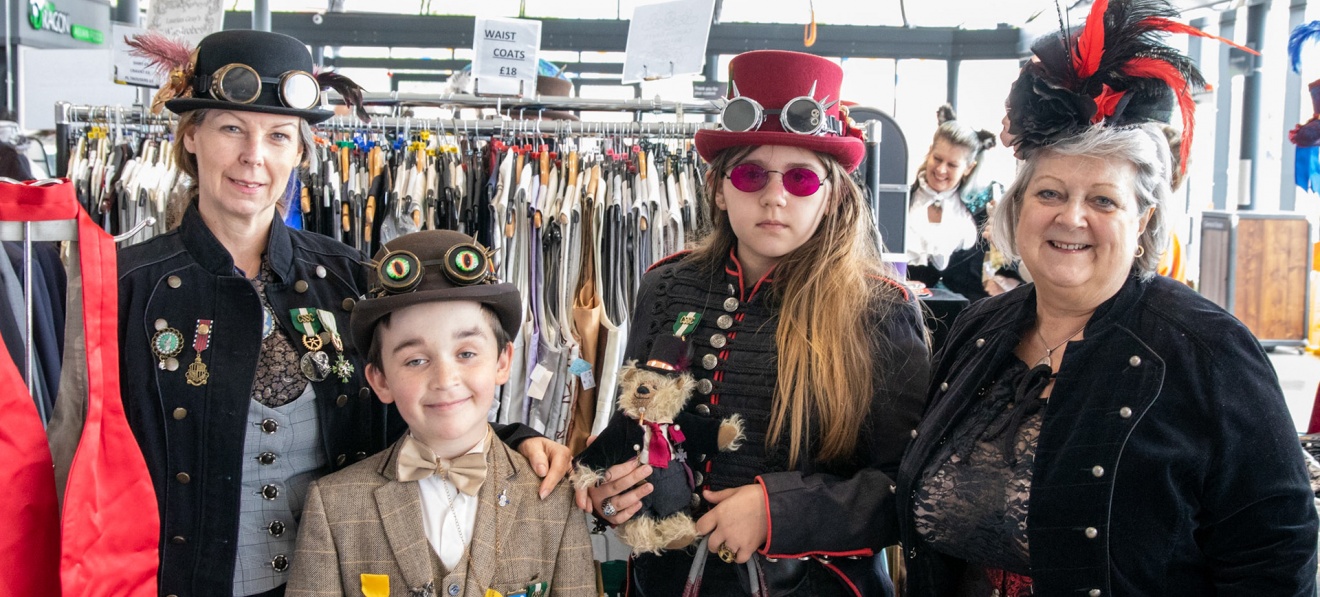 Sean Silcock photograpy
The Doncaster Steampunk Spectacular is back for 2023
This is an all-day event with points of interest and activities taking place throughout the City Centre including the Market Square, Mansion House, Mining Statue on St Sep Gate, The Tourist Information Centre and Danum Gallery Library and Museum.
A day of steampunk extravagance and splendour for everyone to enjoy as this annual event returns to Doncaster City Centre.
Expect entertainment from the fabulous Old Time Sailors, The Steampunk & Vintage Fayre, Doncaster Steampunk Promenade, Exhibitions, Tea-Duelling and more.
Also including Doncaster Day of Dance in association with the Green Oak Morris Men.
Mansion House Open Day opening times are 10am – 4pm
Itinerary

Old Time Sailors Show: Market Square (times 12.30pm, 2.30pm, and 3.15pm)
Time for Tiffin: The Great Kitchen Pop Up Cafe (10am-3pm)
Tea-Duelling: Mansion House Great Kitchen (1pm-2.30pm)
Doncaster Day of Dance: In association with Green Oak Morris Men throughout the day
Parasol Duelling: Market Square (11.30am and 3.30pm)
The Ring Mistress Living Statue: Tourist Information Centre High Street throughout the day
Feel free to pick up a handy guide on the day at our Tourist Information Centre. The team are on hand to give advice, information, gifts and mementoes.