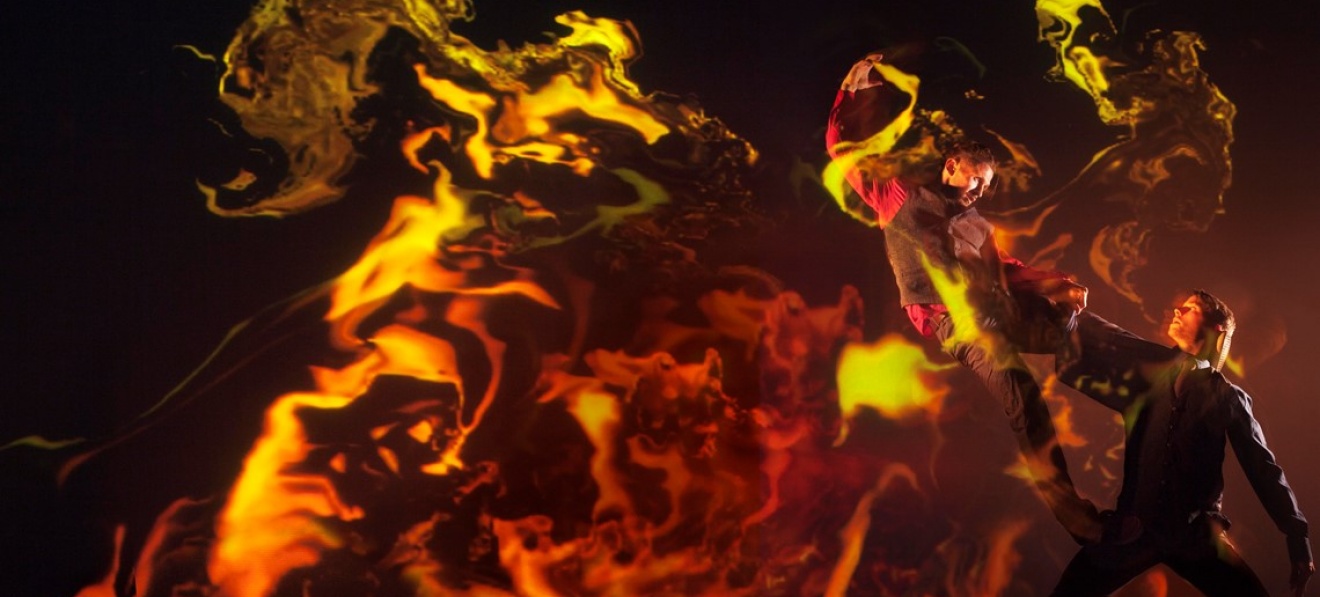 Venue/Location:

Cast

Date:

23 Mar 22

Tickets:

From £18
Welcome to Speakeasy. All is not as it seems and if you happen upon it, best walk the other way...
Speakeasy features a spectacular 1920's themed set, world-class projection visuals, a cinematic soundtrack comprising big band classics and contemporary hits, alongside the distinctive Southpaw movement vocabulary that has been called, "atmospheric, vigorous, and breathtaking" (Sarah Crompton, Daily Telegraph).
Speakeasy is a reinterpretation of the classic tale of Faust, where Faust enters a seemingly normal prohibition era bar, unaware that the bar is owned by the devil and populated by his demons, including the charismatic barman, Mephis-topheles. The award-winning Novak team and acclaimed digital creator Frieder Weiss and Matthias Härtlig provide projection map-ping effects that create the spectacle behind Speakeasy, using stereoscopic cameras and interactive programming language that allows performers to appear as a shadowy devil or a 10 foot tall demon and to dance through raindrops of fire.
The music features big band classics such as Benny Goodman and Count Basie alongside contemporary legends like Tom Waits and Clint Mansell, forming an aural landscape to the piece that is at once vintage and contemporary, intimate and spectacular.
The professional cast includes some of the UK's finest Bboys (breakdancers) and contemporary dancers who combine the vocabulary of breaking and contemporary seamlessly along-side Charleston, Lindy and other swing styles of the roaring 20's. Southpaw Dance Company perform alongside a com-munity cast featuring members of local swing dancing com-munities.
Book now
Date and time
23 Mar 22, 19:30
Location
Sir Nigel Gresley Square
Doncaster
South Yorkshire
DN1 3BU
Opening Times
Box Office phone line is open Monday to Friday
10am-2pm
See tickets for performance opening hours