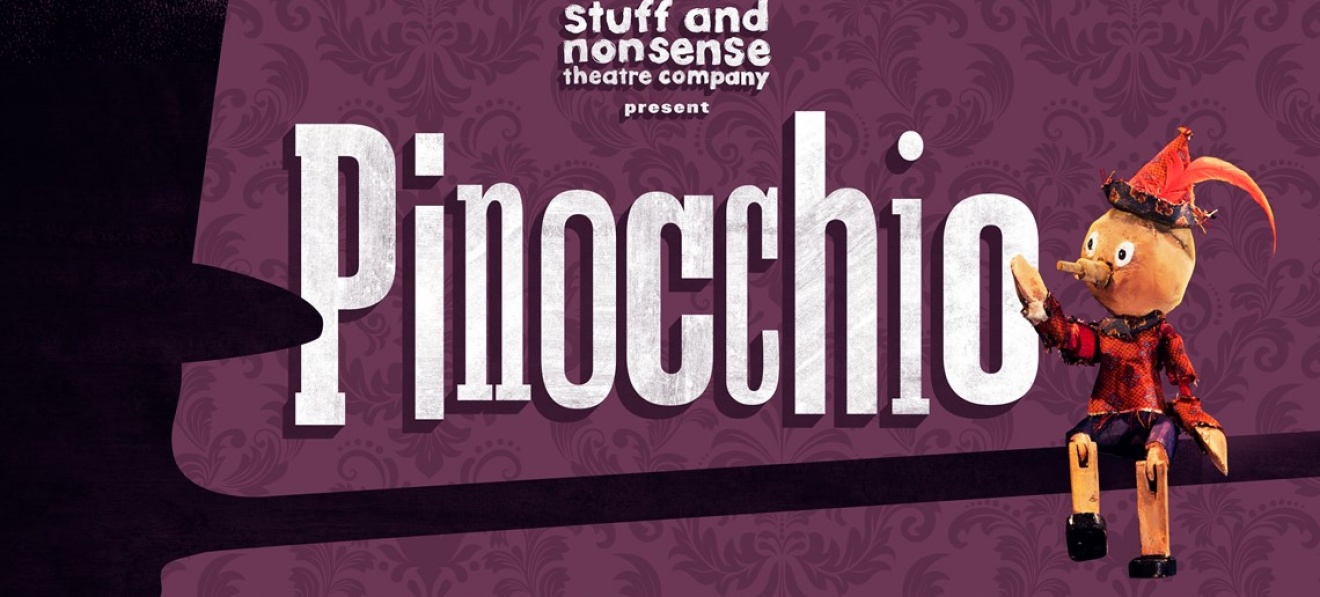 Venue/Location:

Cast

Date:

27 Oct 21

Tickets:

From £14
What would you do if you were made of wood? What adventures would you have and wood you be able to help others?
What if your nose grew every time you told a little lie – or your Mum's or Dad's did? Would there be any long noses in your home?!...
Pinocchio is Stuff and Nonsense's most ambitious show to date. Known for incredible adaptations of the childhood stories we love, S&N bring all the classic elements of this tale – a poor woodcarver, the tell-tale growing nose, the dream of becoming a real boy – but add their hallmark hilarity, clever puppetry, music, fantastic staging and extraordinary physical tricks.
Three very funny men seek refuge in a grand but abandoned old house, where they gather around an extraordinary dining table that becomes their playground. Grandfather, Father and Son tell stories of growing up and we discover that one of them used to be Pinocchio. Told the way we all tell stories about our own families, it turns out that Pinocchio has had quite a life!...
When creating the show, with children as part of the team, we used imagination games exploring inventing food, good manners, what a table could become, adventures in the home and about family members looking out for one other; and stories – the stories of your childhood, about your Grandad and who your Dad was when he was little. All the funny tales we make up to make each other laugh and that make us love each other a little more.
Known for making brilliant adaptations of the stories we know and love, that are suitable for all the family, S&N are leaders in their field; working with children at the heart of their creative process. With over 30 years in the field director Niki McCretton creates fabulously inventive shows with children's sensibilities in her heart and family connection as her mission.
Can book onto time slots 1pm and 4pm.
Book now
Date and time
27 Oct 21, 13:00
Location
Sir Nigel Gresley Square
Doncaster
South Yorkshire
DN1 3BU
Opening Times
Box Office phone line is open Monday to Friday
10am-2pm
See tickets for performance opening hours