Back
South Yorkshire Aircraft Museum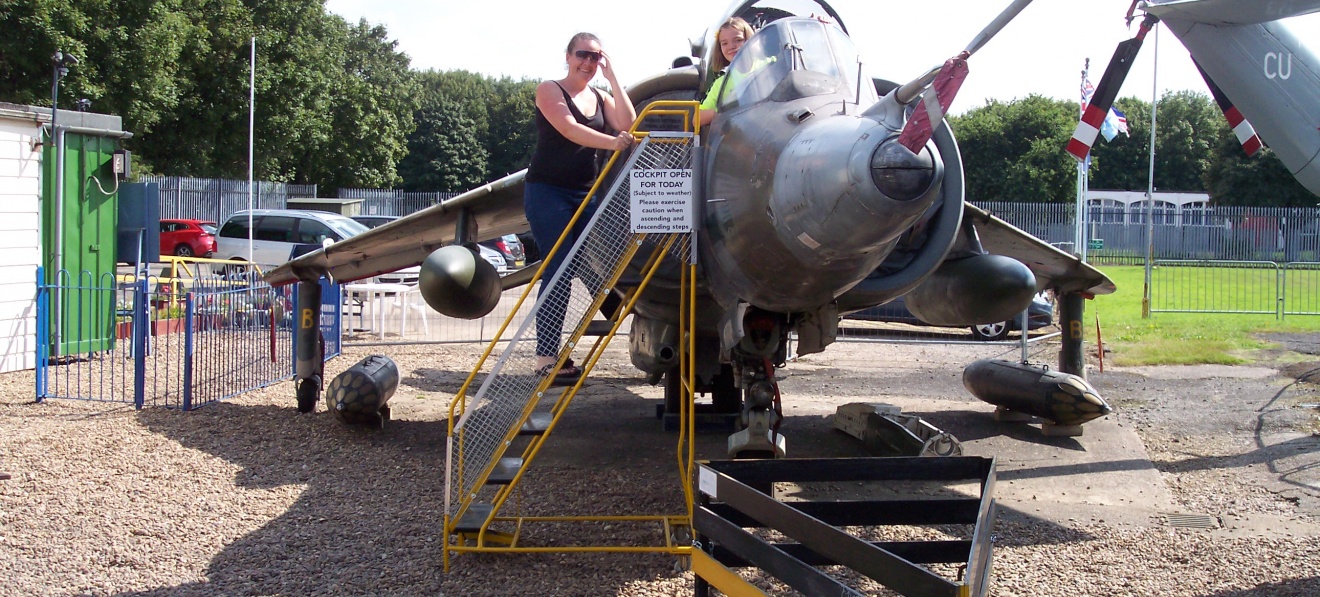 A great day out for families and enthusiasts alike.
Based on the former RAF Doncaster site, the South Yorkshire Aircraft Museum hosts a vast collection of aircraft and helicopters from the first years of flight, right up to the modern day. From the biplanes flown at the 1909 Doncaster Airshow (the First airshow held in the UK) to Military fast Jets like the Harrier and Meteor and Civil light aircraft seen around the world.
With a collection including some aircraft which are unique in preservation, alongside a whole host of familiar favourites, cockpits and interactive exhibits open all year round, there really is something for everyone!
Whether its Bright sunshine or pouring rain, the museum is a great attraction whatever the weather! Our Shop also features a small cafe, serving hot and cold beverages, Cakes, snacks and Ice Creams. So Hot or Cold, Rain or Shine, we'll have something for you! We have indoor seating available in the shop, and outdoor seating spread around the site. Why not bring a picnic and extend your stay?
Location
Dakota Way, Airborne Road, Lakeside
Doncaster
South Yorkshire
DN4 7FB
Opening Times
Tuesday - Sunday (summer)
10am - 4pm
Tuesday - Sunday (winter)
10am - 4pm
School holidays
Open 7 days a week