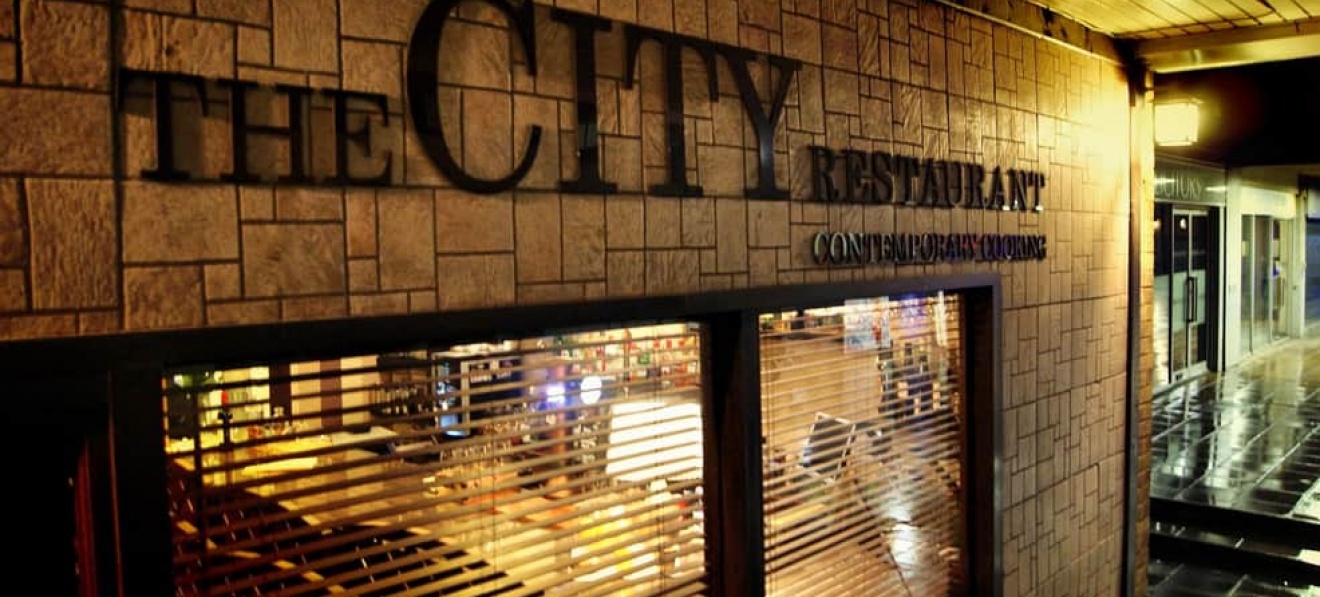 A WARM WELCOME TO THE CITY RESTAURANT!
SITUATED AT THE WATERDALE CENTRE IN THE HEART OF DONCASTER'S FASHIONABLE CIVIC QUARTER.
WE'RE A FIVE–MINUTE WALK FROM DONCASTER TRAIN STATION AND A TWO–MINUTE WALK FROM
THE CAST THEATRE AND SAVOY CINEMA.
WE'RE A COSY RESTAURANT WITH FIFTY SEATS WAITING FOR OUR GUESTS.
WE SERVE CONTEMPORARY EUROPEAN DISHES WHICH YOU CAN ENJOY IN A RELAXED ATMOSPHERE.
ON OUR MENU YOU WILL FIND UNIQUE DISHES LIKE
CABBAGE STEW, SOUR RYE SOUP AND ASPARAGUS SOUP, BRESAOLA DELLA VALTELLINA, BLACK FOREST HAM, LEMON SOLE,
SOCKEY SALMON, GRESSINGHAM DUCK, GWINEA FOWL, BOAR, VENISON AND MATURED BRITISH BEEF STEAKS
AMONG OTHERS.
THE CITY BAR ALSO INVITES YOU TO TRY OUR DELICIOUS COCKTAILS – OUR MENU FEATURES A NUMBER OF CLASSICS
INCLUDING THOSE MADE FAMOUS BY WINSTON CHURCHILL, COUNT DE NAGRONI AND JAMES BOND.
WE WELCOME PEOPLE OF ALL AGES TO OUR RESTAURANT.
WE'VE GOT A FANTASTIC KIDS' MENU AND WE'LL DO EVERYTHING WE CAN TO ENSURE YOUR TIME
WITH US IS A COMFORTABLE ONE.
WE'RE OPEN FROM TUESDAY TO SATURDAY
(SUNDAYS: SPECIAL OCCASION EVENT UPON REQUEST)
SO, DROP IN AND ENJOY OUR WELCOMING SURROUNDINGS.
WE LOOK FORWARD TO SEEING YOU.
VIEW OUR MENUS AND MAKE A BOOKING
XXX THE CITY TEAM
Location
The Village at Waterdale
2 Kingsgate
Doncaster
South Yorkshire
DN1 3JZ
Opening Times
Tuesday-Thursday
5pm-10pm