Back
All Hallows Eve Town Centre Ghost Walk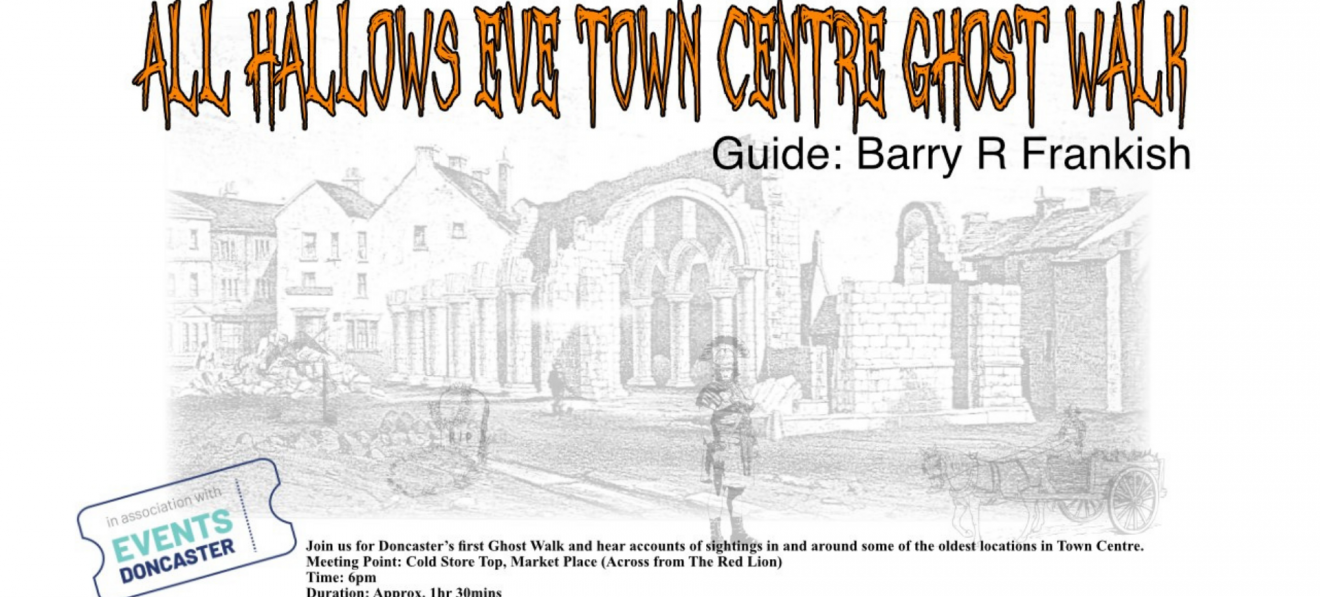 Date:

31 Oct 21

Tickets:

Free
Doncaster Town Centre is steeped in history and over the years many reports have been made of flashes and footprints of the past making an appearance.
Join us for Doncaster's first Ghost Walk and hear accounts of sightings in and around some of the oldest locations in Town Centre.
Meeting Point: Cold Store Top, Market Place (Across from The Red Lion)
Duration: Approx. 1hr 30mins
Fancy dress is highly encouraged but make sure to wrap up warm.
Date and time
31 Oct 21, 18:00