Doncaster cafe owner collaborates with market trader to survive second lockdown
Brix Coffee Co opened in Kirk Sandall in 2019 and has since grown into a thriving business.
But like many independents, 2020 has brought a fresh set of challenges from lockdowns, social distancing and business guidelines.
Owner Jack Pendlebury, said: "Local businesses really have to think outside of the box at the moment to make sure we survive.
"Having an adaptable business model is how we're going to protect ourselves."
Jack is serving takeaway coffee and cake from the cafe like he did during the first national lockdown, but this time around he is taking it one step further.
He is teaming up with Matt Davis from K.D. Davis a greengrocer on Doncaster Market to open a fresh fruit and vegetable stall inside the cafe.
Jack said: "We source all of our ingredients from K.D. Davis already because we believe in supporting local businesses.
"The idea of the stall came to me last week because we have quite a high foot fall in the cafe over the weekends but we know that the town centre has been very quiet.
"We think our customers will welcome the chance to get high quality produce in Kirk Sandall.
Jack is a big supporter of Doncaster business and wants to encourage others to make adaptations to help them through this period of hardship.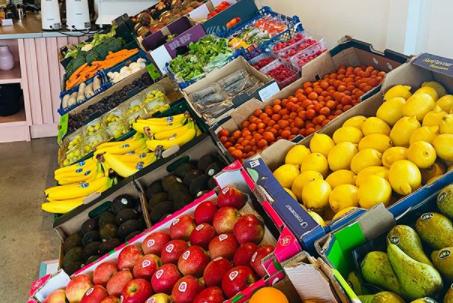 The fresh food stall will be opening in the cafe on Friday November 13.
"We need to stick together and do what you can to support one another," he said.
"Instead of buying your Christmas presents from Amazon why not get a gift card for a local business.
"Not only will you be giving someone something to look forward to when this is all over but you will also be helping a local business stay afloat.
"That's certainly a lot better than a pair of socks."