Back
Doncaster Racecourse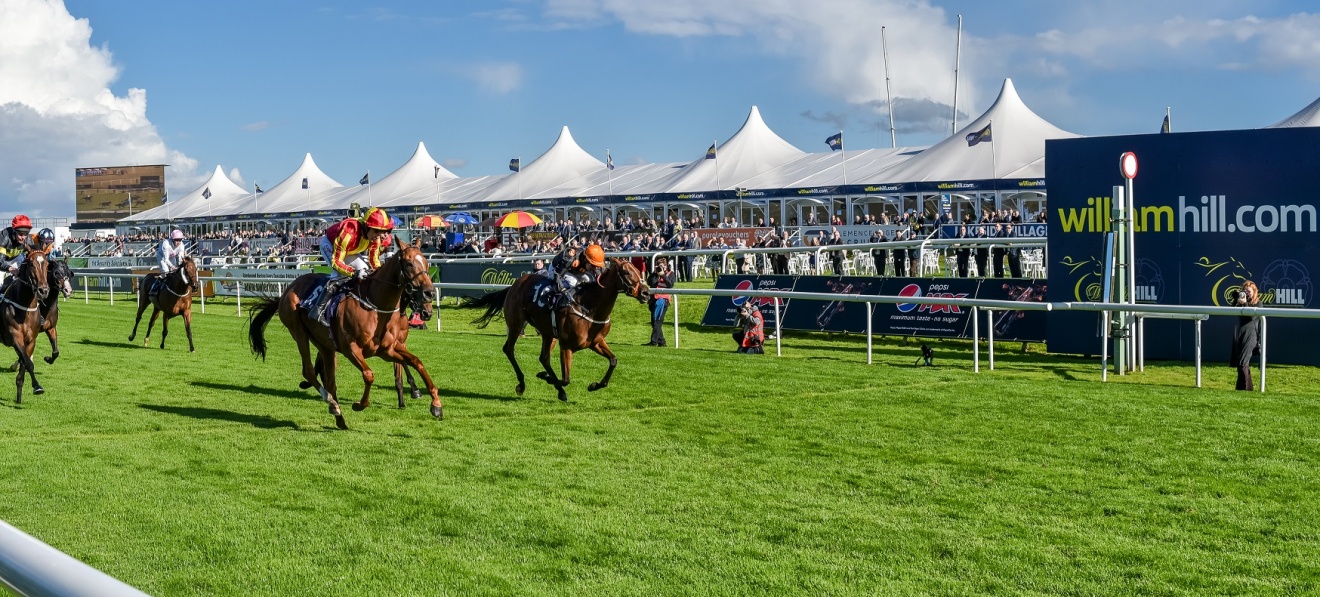 The busy, thrilling atmosphere of a day at the races is matched by our impressive racing pedigree. When it comes to racing fixtures, Doncaster is the busiest dual-purpose racecourse in the UK. During the year we will hold a mixture of 36 National Hunt and Flat race meetings including the World's oldest Classic horserace, the St Leger stakes.
For sheer spectacle, atmosphere and excitement a day at Doncaster Racecourse is a tradition that is hard to beat. Racedays at Town Moor have been drawing appreciative crowds for centuries and Doncaster has long been regarded as one of the finest racecourses in Europe and the best place for horse racing in Yorkshire.
After a £34 million redevelopment, racegoers can enjoy an amazing raceday experience at this world-class venue. At the heart of this development is an impressive five-storey grandstand. The main stand includes stunning private hospitality suites, a wide range of places to eat and drink, plus luxury dining experiences.
Superbly located in the heart of Doncaster, the stunning recourse is a convenient venue for nearby Sheffield and Leeds, whilst links to the A1, M1, M18 and M62 make it easily accessible to other areas of the UK.
A day at the races is as casual or as formal as you want to make it. For most it's an excuse to dress up for the occasion, especially on Ladies Day when many ladies wear their best outfits and hats - not obligatory, but great fun!
Families are always welcome with accompanied children under 18 entering for free with free entertainment on racedays.
With racing every month - from midweek fixtures to weekend and evening racedays we combine the excitement of racing with entertainment, expect live music and plenty of activities for children, there is a raceday for everyone.
So, whether you're a racing enthusiast, a corporate group or visiting us with family or friends, we guarantee a warm welcome and a great day out!
Our spectacular raceday, hospitality, conference and exhibition facilities will truly match the exceptional quality of our racing.
Doncaster Racecourse is proud of the position it holds within the history and heritage of the industry, which provides Town Moor, in particular the St Leger Festival, with a national and international profile.
Here are some interesting facts about some of the most famous fixtures hosted at Doncaster:
Did you know that the St. Leger Race was named after Lieutenant Colonel Anthony St. Leger?
Did you know that the Lincoln Handicap was first run in 1858 at Lincoln Racecourse. The race was not moved to Doncaster until 1965 in order that it may run over the straight mile.
Did you know that Doncaster officially opens the British Flat Racing Season with The Lincoln Heritage Handicap Meeting and ends the season with the November Handicap.
Location
The Grandstand Leger Way
Doncaster
South Yorkshire
DN2 6BB
Opening Times
Box Office
9am - 5pm Monday to Friday
See Tickets for Raceday Opening