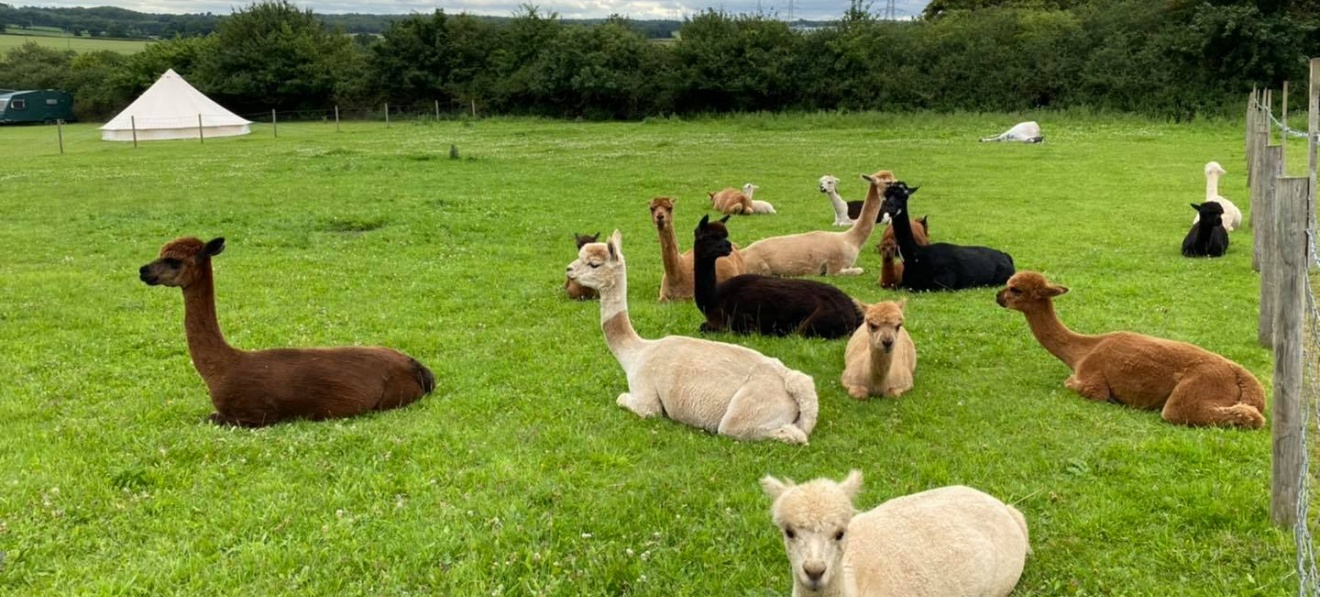 Tickill Alpacas
Welcome to Tickhill Alpacas.
Dean and Karen have owned these lovely animals for around 3 years and have now got their little herd trained to meet and walk with people so that they can enjoy these beautiful calm animals and experience their lovely nature.
There are 2 options available which are to come and have a 'meet and greet' with them or to take them out for a walk in the surrounding countryside.
Meet and Greet
£7.50 per person (approx 30 minutes)
Countryside Walk
£20.00 per Alpaca (approx 75 minutes)
We also do any other functions such as children's parties, weddings, Care homes, galas etc and are fully insured.
Tickhill Alpacas have now also added glamping to their repertoire. They are currently taking bookings for Summer 2021.