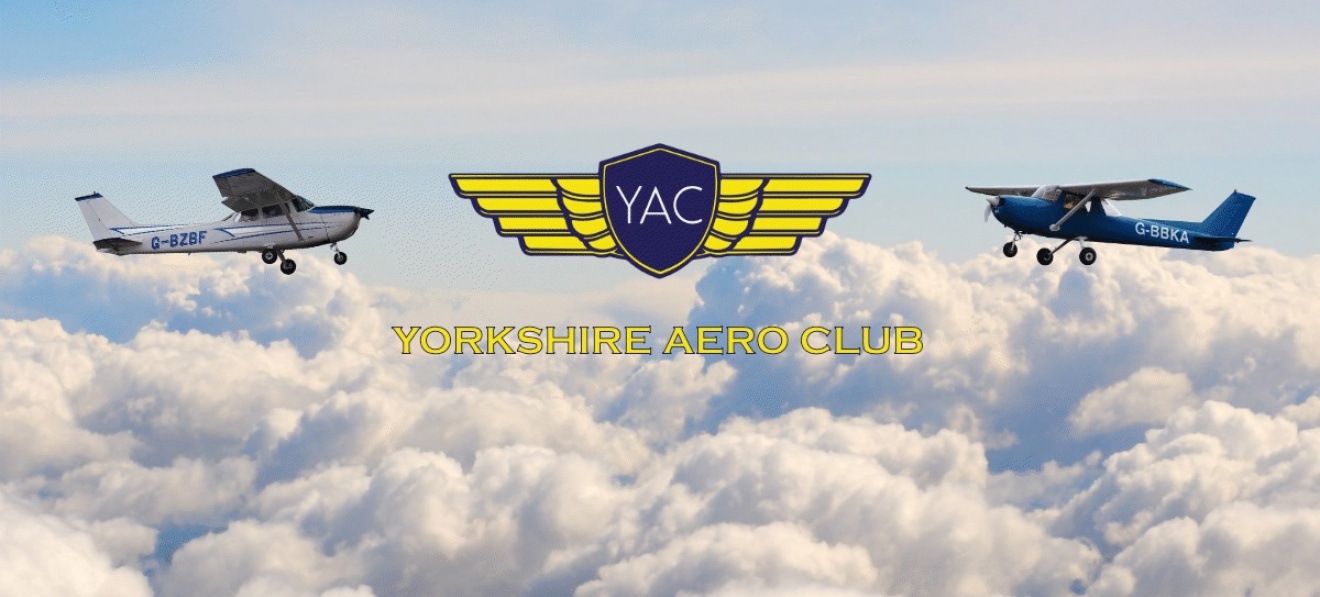 Yorkshire Aero Club is an Approved Training Organisation operating a fleet of Cessna 150/2 and Cessna 172 aircraft from Doncaster Sheffield Airport, offering professional yet friendly flight training in South Yorkshire.
Taking the first step into the exciting world of flight training is easier than you think. Don't worry if you're not sure how to become a pilot – let Yorkshire Aero Club give you your first taste of true freedom, either as the first step towards ongoing flying lessons or just a one-off adventure into the big blue sky.Our modern training facilities are based at Oxford house, Sixth Avenue where you have everything you need on site to complete your training. Learning resources and equipment Including flight sim-ulator. Located approximately 4 minutes walk from the terminal, we offer free complementary parking and drinks.
Trial Flights
A Trial Flight or introductory lesson can be purchased for yourself or as a gift for a friend or relative and makes an excellent present for any occasion.
During your introductory lesson, your instructor will give you a pre-flight briefing which will cover the route to be flown and the safety features of the aircraft. In the aircraft an explanation of the cockpit instruments and a short brief on the effects of the primary flying controls will be given. This is to give you an understanding and an introduction to your first handling of the controls of an aeroplane. The route of the flight can be varied to incorporate your individual preferences. Favourite routes of our customers include over flying Chatsworth House, Ladybower Reservoir (Dam Busters territory!) and the Humber Bridge, all of which offering spectacular views and an unforgettable experience whilst you get chance to fly a plane!
Rates:
Introductory Lessons30 mins in a two seat aircraft £90 60 mins in a two seat aircraft £155 30 mins in a four seat aircraft £11560 mins in a four seat aircraft £190
Flight Training
Dual training C150/C152 £150 per hourDual training C172 £185 per hour
For further information and to discuss further please visit:Yorkshire Aero Club
Location
Oxford House Sixth Avenue
Doncaster Sheffield airport
South Yorkshire
DN9 3GG